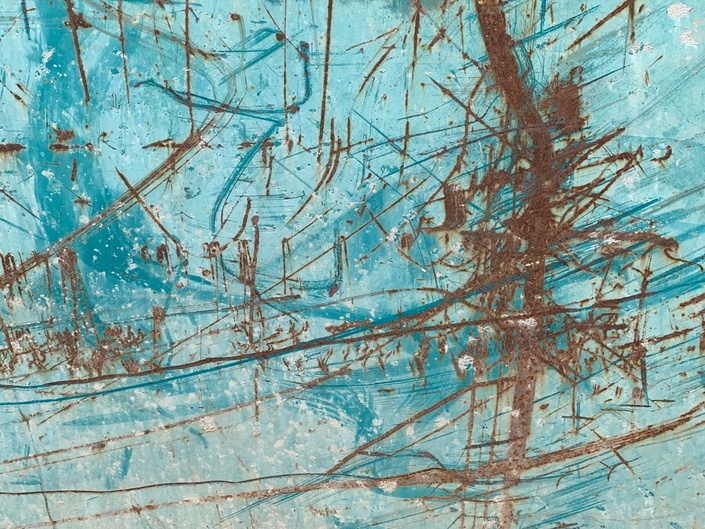 being(t)here 2021
responding to the poetics of place
+ enrolments close forever at 9 pm on September 17th (Australian time), and 50% of proceeds from enrolments (by one-time payment) from September 5 until then will be sent to small organisations working on the ground in Louisiana to help make things right after Hurricane Ida.
Join me on a year-long journey, wayfaring between time, and immersing yourself in the poetics of place.
It's been over nine years since I first dreamed up the workshop I called 'being(t)here', in which for a scant five days we explored the poetics of place, dye, draw and stitch ... and with those passing years it became very clear to me that what this course really needed was MORE time.
My inner writer wanted me to publish this as a book, but the storyteller in my heart loves the magic of the moving image, so bringing the writing and the film-making together to share a year's wanderings with you makes perfect sense.
Many of you have wished you could hide in my luggage or record a class on your device to revisit later, and so in 2019 I invited you to join me by being virtual stowaways and coming with me on my travels.

This year I am "islandbound" in Australia (a very different thing from being island bound). The wanderings in 2021 will be much closer to my home than those in previous years, but there's some special magic about this country that I'm looking forward to sharing.

Beginning on the June solstice I will share a visual story of a wandering, guide you in ways and means of responding to the poetics of place and offer something practical and beautiful that you can make.
We will be exploring themes of belonging and beholding, foraging and gathering, making and mending. Major instalments will come to you quarterly (on the solstices and equinoxes), with additional offerings on the 22nd of each month. Make sure, too, that you include your postal address on your enrolment, as from time to time I shall be sending out a little something by mail.
We will print with leaves on paper and cloth, create notebooks and things to enfold them; find poetry in the detail of industrial wastelands as well as in the minutiae of the beautiful wild. We will make bags and vessels to use in our foraging and gathering. There'll be stitching and drawing, painting and dyeing. You will be able to watch over my shoulder as I work on pieces for exhibitions, and as I experiment with new ideas.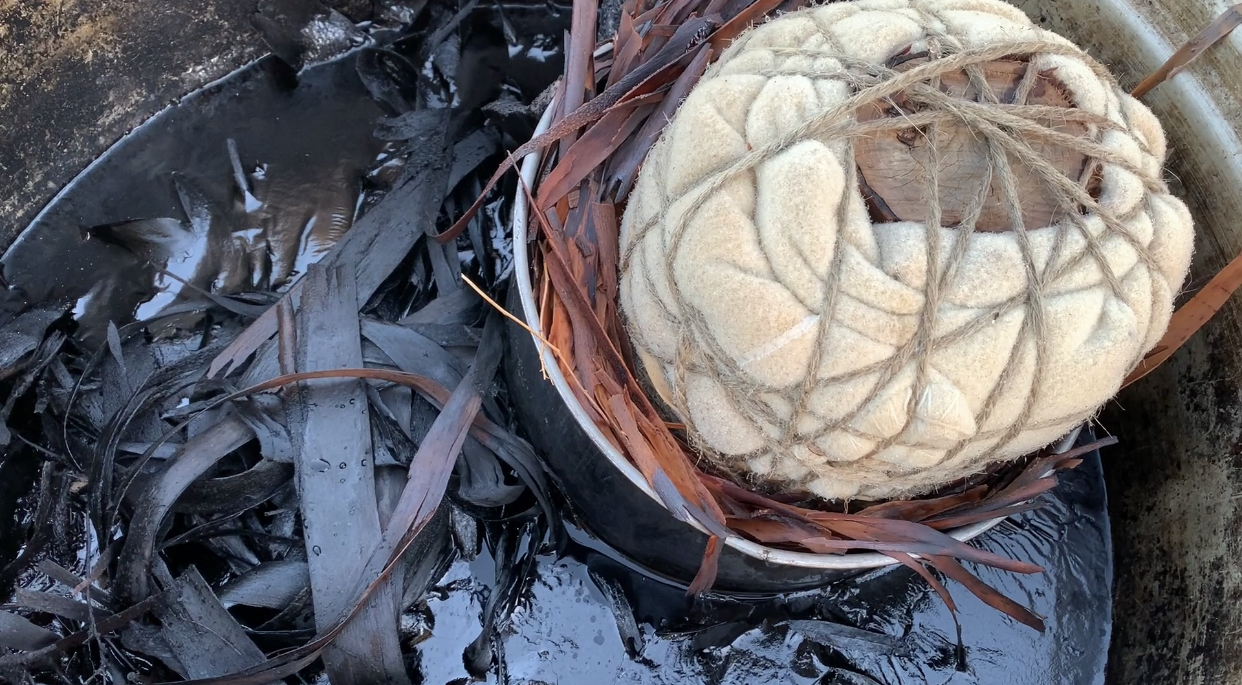 We will be free-cutting a garment (and stitching and printing on it) so that we can adorn ourselves with something that holds in its threads the essence of our place in the whirled (though you are welcome to stay in your jimjams if you prefer).
Last but not least I have been planning a lovely group project that will grow throughout the year, as and when people are able to contribute.
Listen to and watch the classes as many times as you like. Repeat the projects with different materials or in different places, anyplace you have internet access and can find a space to play.
Please come and voyage with me in spirit from the comfort of your armchair, I'd love to have you along.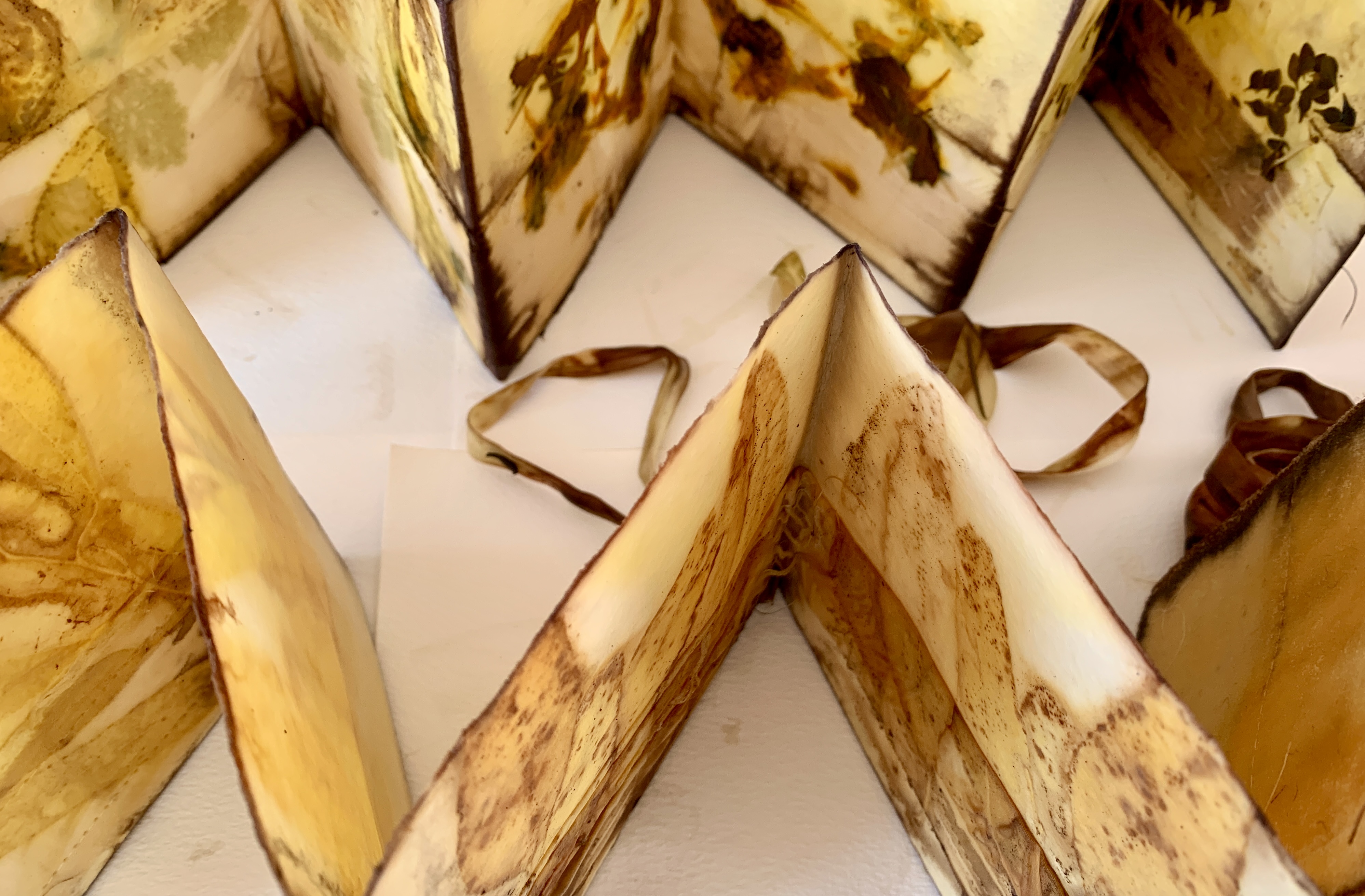 your guide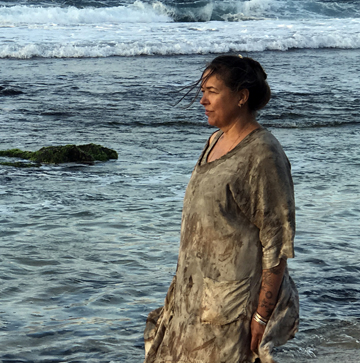 artist, writer and wanderer
Frequently Asked Questions
When does the course start and finish?
The course starts on the June solstice and runs for 12 months. Major instalments are released on the solstices and equinoxes, with smaller offerings arriving on the 22nd of each month.
How long do I have access to the course?
Access is for life. After enrolling, you have unlimited access to this course for as long as you like - across any and all devices you own.
Do I need special materials to complete the course?
Not really, you should be able to find most things in and around your home (or by having a good look around the pavements and sidewalks). You may like to invest in a generous length of silk (about 3 metres) for one of the garment projects (happily both Maiwa and Beautiful Silks offer discounts to students enrolled in paid courses at the School of Nomad Arts) but it isn't compulsory, an old cotton sheet will do just as well for a first exemplar.
if this is likely to be the only new course for the next 12 months, does that mean there will not be a February project in 2022?
as a bonus, the 2022 February project will be included in this course! That means (if you are subscribed to receive emails from the School), you will receive a daily email during this month, prompting you to log in to class for something special.
please note :: If the government of your home country charges GST or VAT or some other kind of tax on purchases, you will find that Teachable will adjust the cost accordingly. Unfortunately there is nothing I can do about this, it is a legal requirement (of your government) and Teachable collects and remits the taxes to the relevant departments.
This course is not presently open for enrollment.