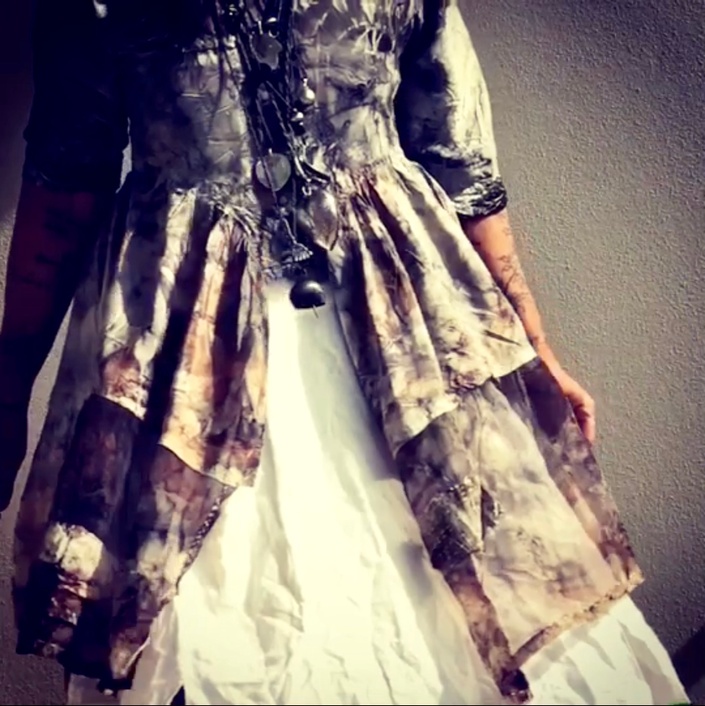 conscious clothing
building beauty from discards and dye samples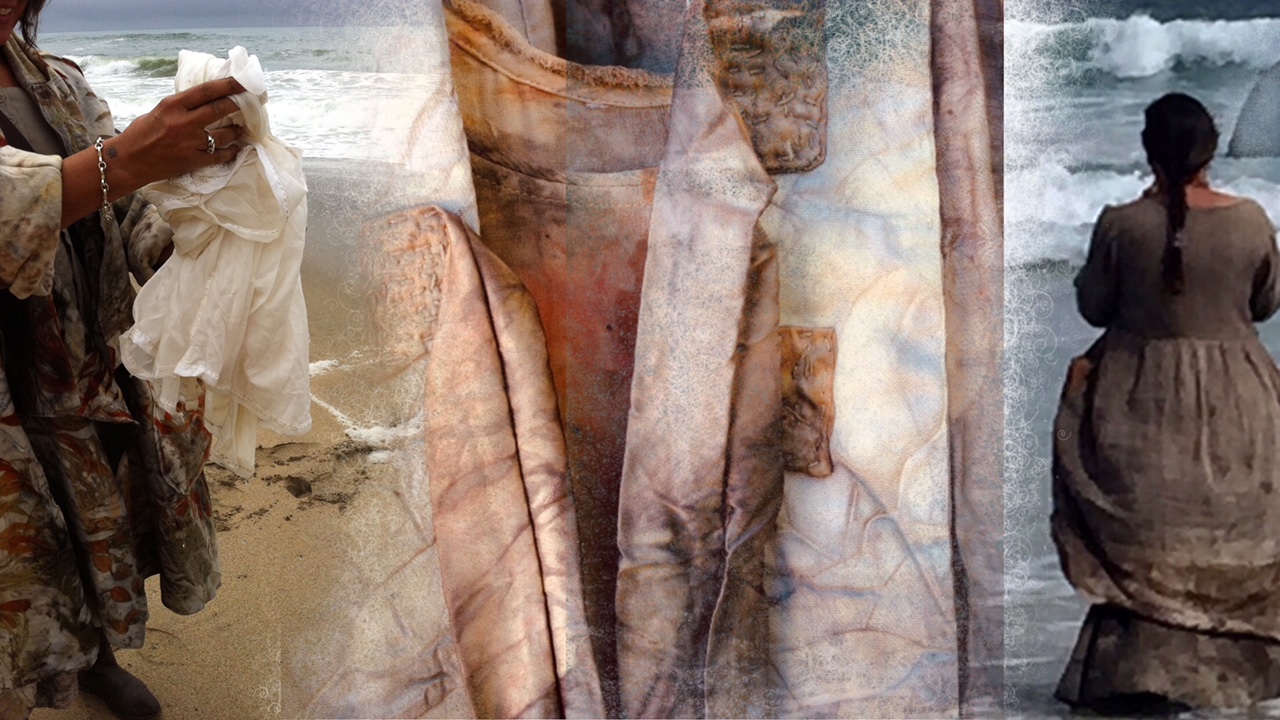 Reinvent your wardrobe by making a gorgeous new collection of clothes from stuff you have lying about.
Do you have clothes that look a bit tired or can't really be worn in public due to the stains they're holding close but are too precious and well-loved to throw away?
Have you been so excited about dyeing with plants that you are surrounded by piles of samples that are too beautiful to use?
+
In this series of nine weekly offerings we will be re-considering clothing, giving new life to old singlets and t's and sweaters and shirts while using up the piles of samples that invariably accumulate when we develop a passion for botanical colour.
I'll guide you through the different ways I combine pre-loved bodices (both sleeved and sleeveless) with pieced extensions to form gorgeous dresses that are comfortable, fit perfectly and are unique to you, the maker (yardage can be substituted for pieced cloth if you prefer).
We will print with leaves in bundles (in case you've not done that before) and find ways of celebrating the stubborn stains that used to be a reason for abandoning beloved items. I'll share some mordant methods for cottons and linens that I have been developing since writing 'Second Skin' seven years ago (silk and wool really don't need any unless you want to adjust colours). There will be guidance on choosing seams, finishing raw edges, enhancing surfaces with appliqué, inserting strategic pockets and mending signs of earlier wear; as well as on how to combine a collection of dissimilarly coloured fabrics.
You can make as many garments as you like, or just work on one, but as the workshop is yours for life I do hope you'll explore all the options eventually. Sew by hand or with a machine (or combine both approaches), make them in different lengths and weights so they can be layered for all weathers.
Conscious clothing explores the possibilities of cloth, whether with complex embellishments or poetic simplicity. It is about un-fashion, clothing that is measured and fitted with string and your own body parts (handspans and finger-widths) rather than numbers. It is about well-being as much as practicality and celebrates the beauty of the handmade, in clothing that is made for living.
No old clothes or stash to work with? Your local thrift store will help you out...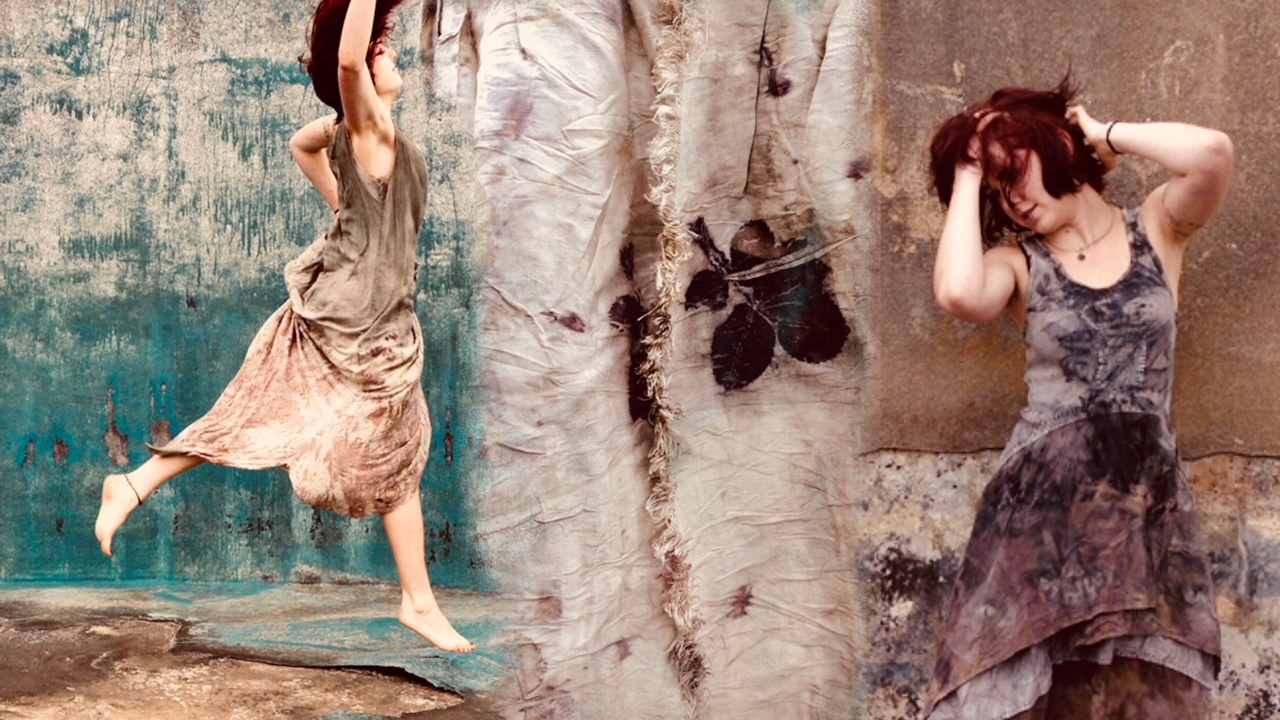 your guide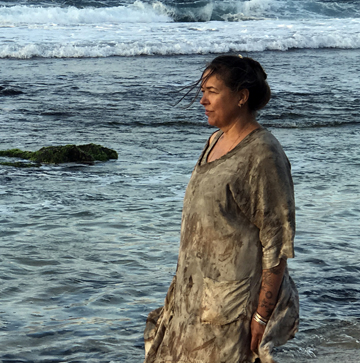 artist, writer and wanderer
Course Curriculum
THINGS TO GATHER IN READINESS
Available in days
days after you enroll
STRUCTURE AND SHAPE
Available in days
days after you enroll
A SLEEVELESS DRESS
Available in days
days after you enroll