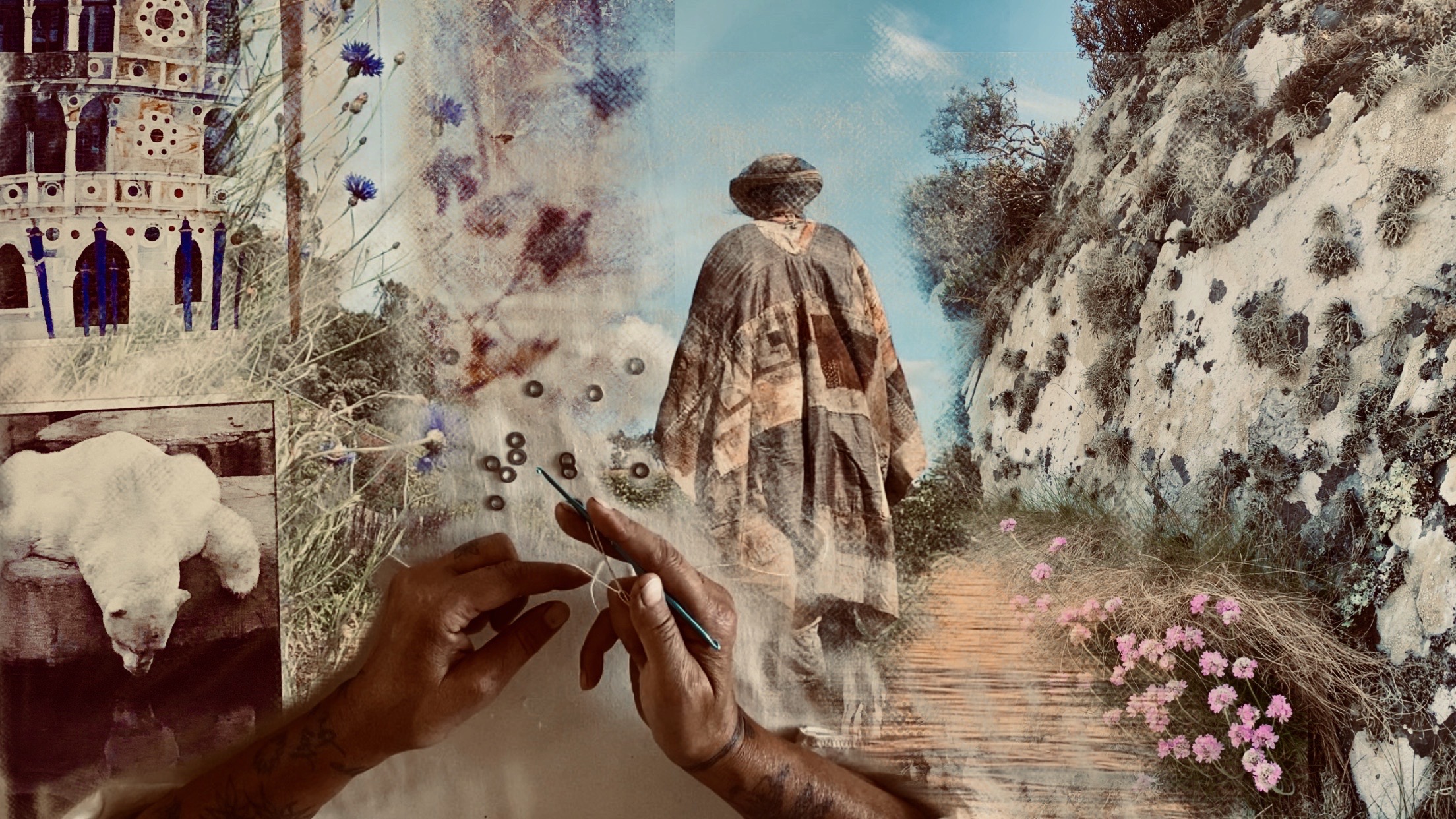 People who missed out on joining the now archived classes 'being(t)here2019' last year, or '29days' in January asked me to re-open both of them when the coronavirus turned our lives upside down.
Those offerings were created in more carefree days :: when we could still blithely step out to gather a few leaves, swing by the art store, the op shop or our favourite fabric supplier, or wander into the florist's fragrant parlour in the hope of a bunch of flowers and a bag of bonus discarded leaves.
But in March 2020 everything has changed.
We have had to embrace armchair wandering instead of travelling. These times call for a different kind of gathering. For a daily gift that lifts the spirit. For handwork that transforms the old and tired into something fresh and just a bit magical.
Many of us have lived the past few months in isolation, permitted only to leave our homes for essential supplies (though if you're reading this you probably agree with me that art supplies, threads and fabrics are essential).
And rather than re-open the old classes, I created an entirely new offering for you.
Initially conceived as 23 days worth of creative prompts, with a major project (and quite a few smaller ones), peppered with words and images to warm your heart (you can take your time though, and stretch them out for longer if you wish) it has grown to encompass 56 consecutive offerings.
Most of the supplies needed will be found by rummaging in the ragbag (or the back of the closet), in the tea-towel drawer or in the linen-press. For the most part, we'll make do with the resources we have in our hearts and in our homes.
There are exercises in stitching, drawing and writing. We fold some wee books, make ink from tea and draw a map or two.
We make some poetry together and each create a work for inclusion in an online exhibition on a dedicated page at www.indiaflint.com as well as creating an installation of all of your pieces in the beautiful gallery spaces at Fabrik Arts + Heritage, Lobethal, South Australia (and I'll make sure your works are returned to you when the exhibition concludes).
This also seems to be the perfect time to share the making of one of my favourite garments, the 'wayfarer's comforter'…especially as the first one I made is presently in a box somewhere (I hope) between India and Australia, having been sent home while I was wandering there. Except now I am thinking of it more as a kind of shamanic cloak, one you can drape yourself in while sailing your armchair to places in your dreams.
I'll read you some poems and tell a few stories, share images from the archives.
While (unusually) there won't be ecoprint instruction in this course (because aside from the difficulty of gathering leaves, your housemates may not take too kindly to you filling the home with interesting aromatics) there's going to be a little something extra to do with the blessing of blue, that will be safe to practice inside a dwelling. This should be the only extra investment you will have to make for the course, and the session will come at the end of the 23 days, to give you time to source what you need. Dyeing tiny morsels and threads of blue will bring a little extra magic to your work.
Will you set sail with me?

EDITED MAY 24, 2020
I had intended to conclude after making 56 daily instalments , but the community that has grown around this course is so kindly and supportive that I've decided to continue offering monthly editions until December 2020. When you sign on, the fifty-six segments will drip, one day at a time...but irrespective of when you've joined the course, you'll also receive a special edition on or around the 9th of each month (June - December).
Enrolments will close forever on June 9.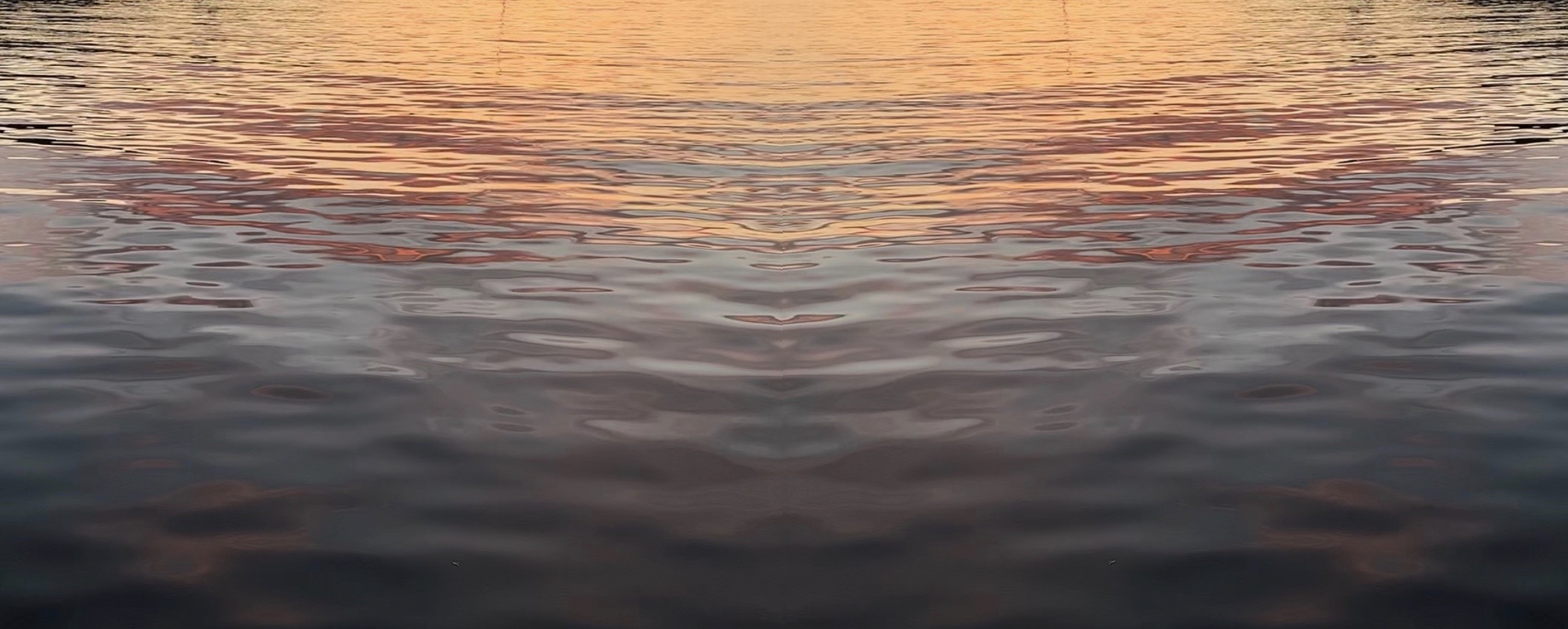 your guide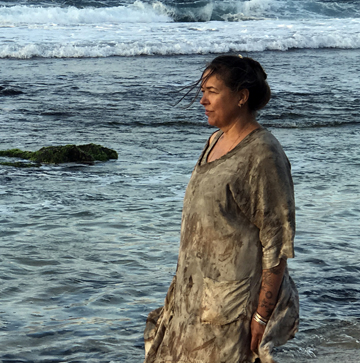 artist, writer and wanderer
Course Curriculum
welcome aboard
Available in days
days after you enroll
and so we begin
Available in days
days after you enroll
lagniappe (a little eggstra 😉)
Available in days
days after you enroll
Frequently Asked Questions
When does the course start and finish?
The course starts now and never ends! It is a completely self-paced online course - you decide when you start and when you finish.
How long do I have access to the course?
How does lifetime access sound? After enrolling, you have unlimited access to this course for as long as you like - across any and all devices you own.
What you'll need ::
Something you can use as a notebook (it can be an actual journal, or you can repurpose a "coffee table" book)
An old single sheet, or a length of fabric that's about the same size. A big shawl would do, if you don't mind repurposing it
Embroidery threads (or just a handful of sewing machine threads that can be blended)
Scissors, pins, needles (the usual sewing suspects)
An old book you don't mind dismembering
A couple of old magazines to cut apart
Whatever drawing materials you have available
Some old clothes you don't mind cutting up, and whatever other fabric scraps you have.
Buttons, beads, bits and bobs.
A candle, to light your morning writing practice.
And for the blues ::
I recommend the Maiwa natural indigo fructose kit
https://maiwa.com/products/natural-indigo-fructose-kit
A large jar (2-3 litres :: about 4-6 pints)
A pair of gloves or chopsticks (I don't usually bother with either because I like blue fingers)
or if you are in Australia, Beautiful Silks also have a kit
https://www.beautifulsilks.com/product/indigo-123-...

Then if you really get excited about the baby indigo vat and want to play more::
maiwa.com have very reasonably priced organic cotton bandanas , & beautifulsilks.com have some delicious noil fringed silk ones. Both a good size for slipping into a smallish vat.
Remember students enrolled in paid courses at the School of Nomad Arts receive a 10% discount from both of these lovely establishments.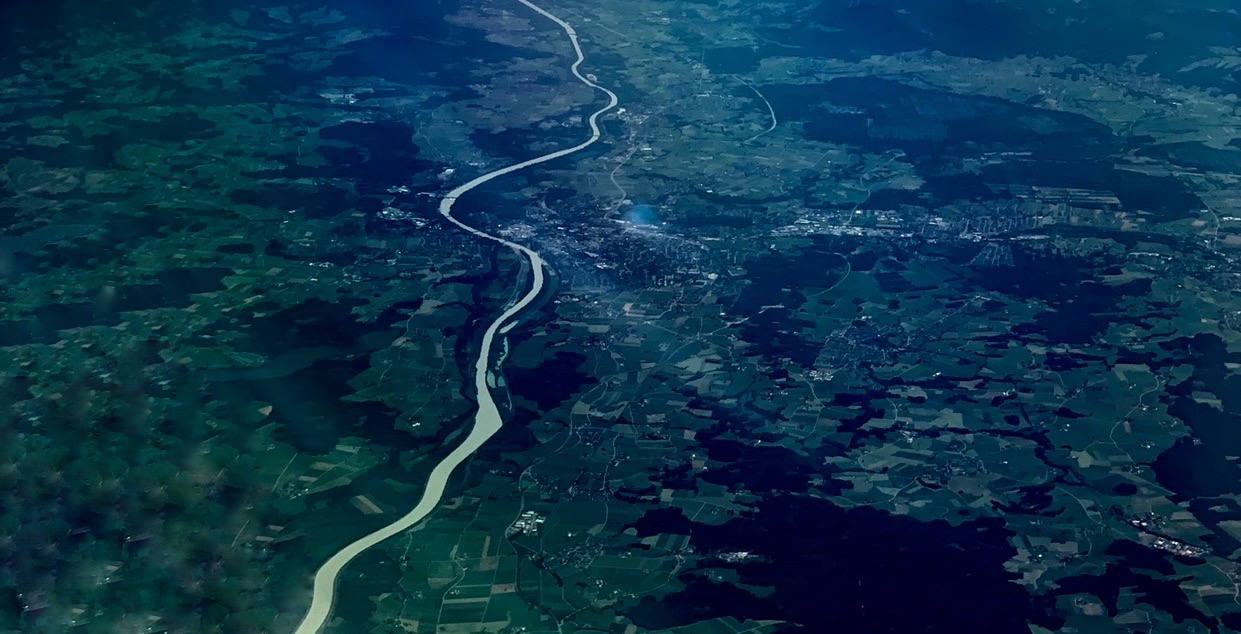 I've thought very carefully about the investment for this course, and settled on a figure that should help keep the lights on here but not burn a hole in your pocket.
Now that the course is extending indefinitely, I've also created two alternate payment plans, one that runs over three months and one that runs over six.
However, if you're in real financial difficulty due to this mess we find ourselves in, drop me a line and we can work something out. I'd like to be sure that everyone who needs to gather here, is able to.
Trimming the sails and whistling for a wind...
will you come aboard?
This course is not presently open for enrollment.